AS FEATURED ON










​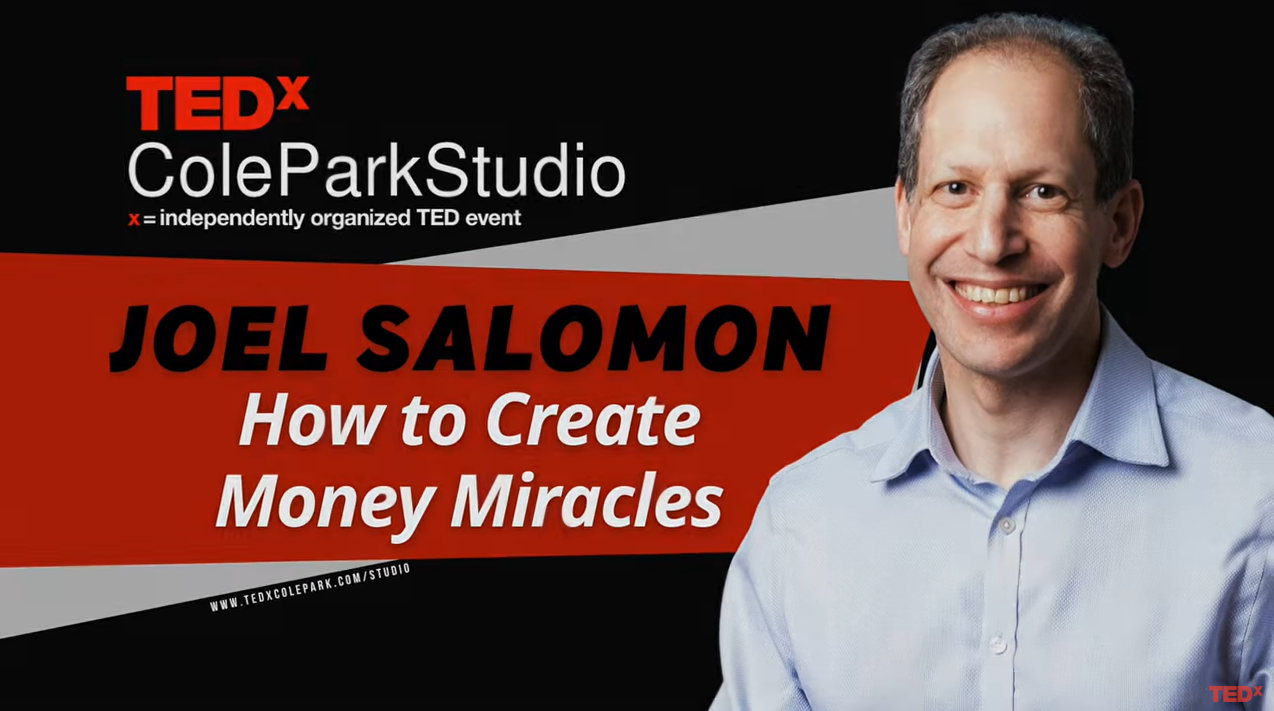 Watch my TEDx speech and learn more about How to Create Money Miracles.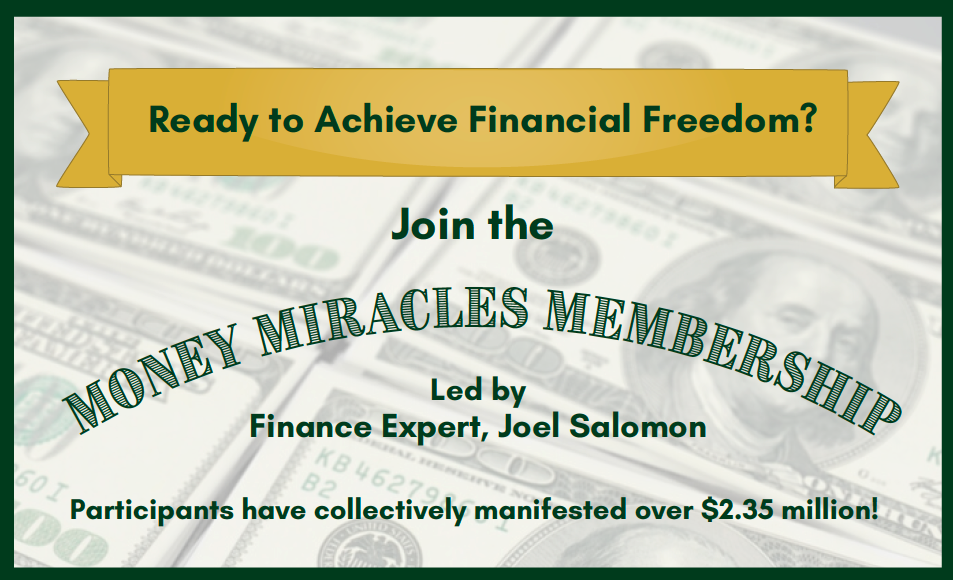 This membership is intended for people who want to move beyond their fear and worry about money to create abundance and confidence in their lives!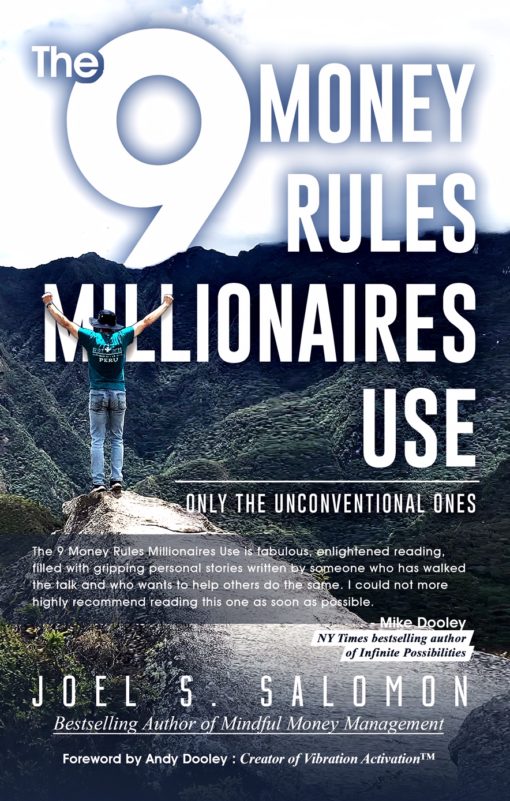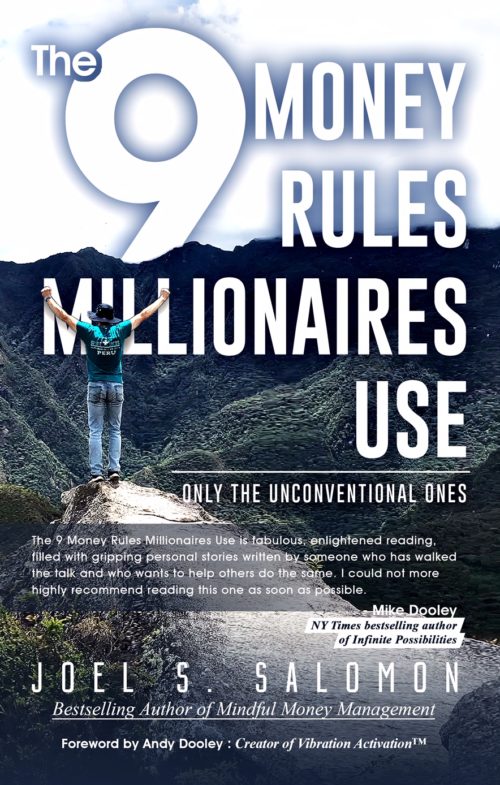 If you are looking for a traditional book about money, move on. Salomon describes techniques and processes that millionaires use that most of them won't admit using.

Do you diversify your investments? Why? Do you blame others when you lose money? Do you pay yourself first? What process do you have for investing in stocks or real estate? The 9 Money Rules Millionaires Use will inspire you to take action to act like those millionaires so that financial freedom can be yours.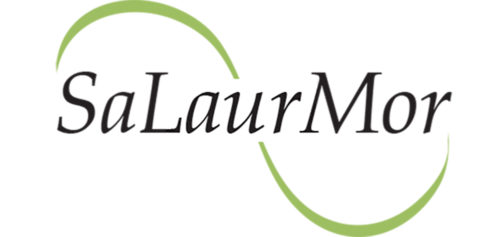 Believe… and prosperity is yours.
Sign up for Your FREE Money Miracles Session Here!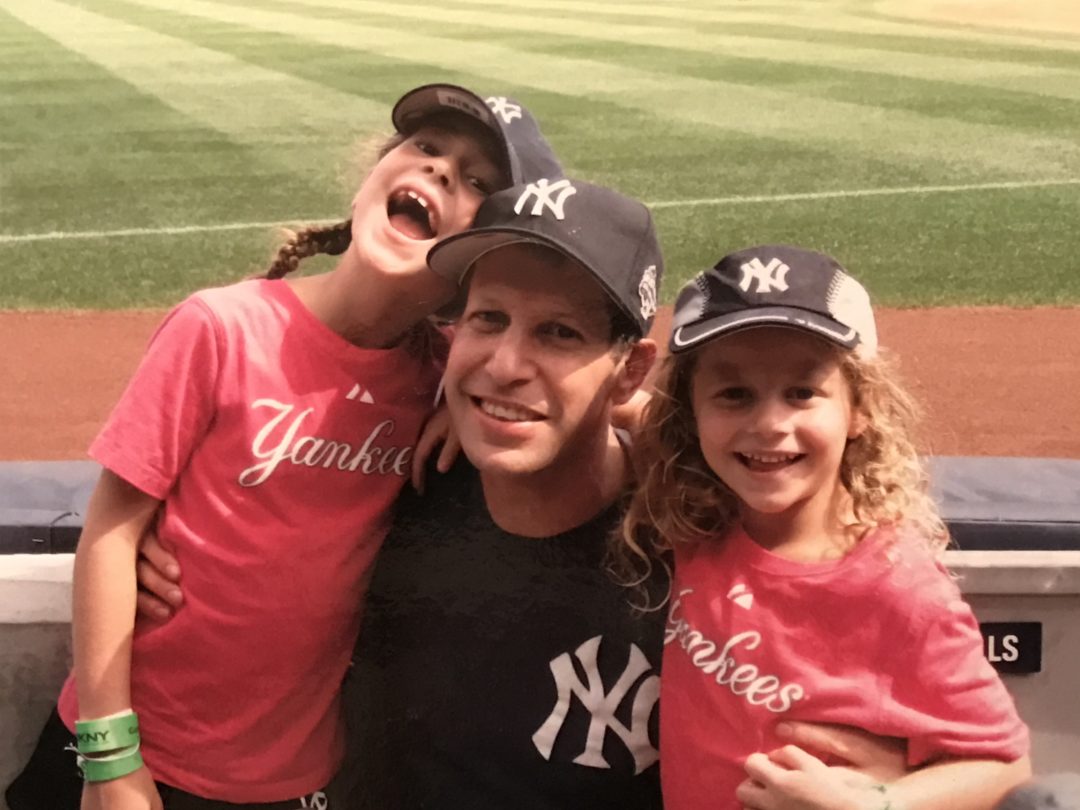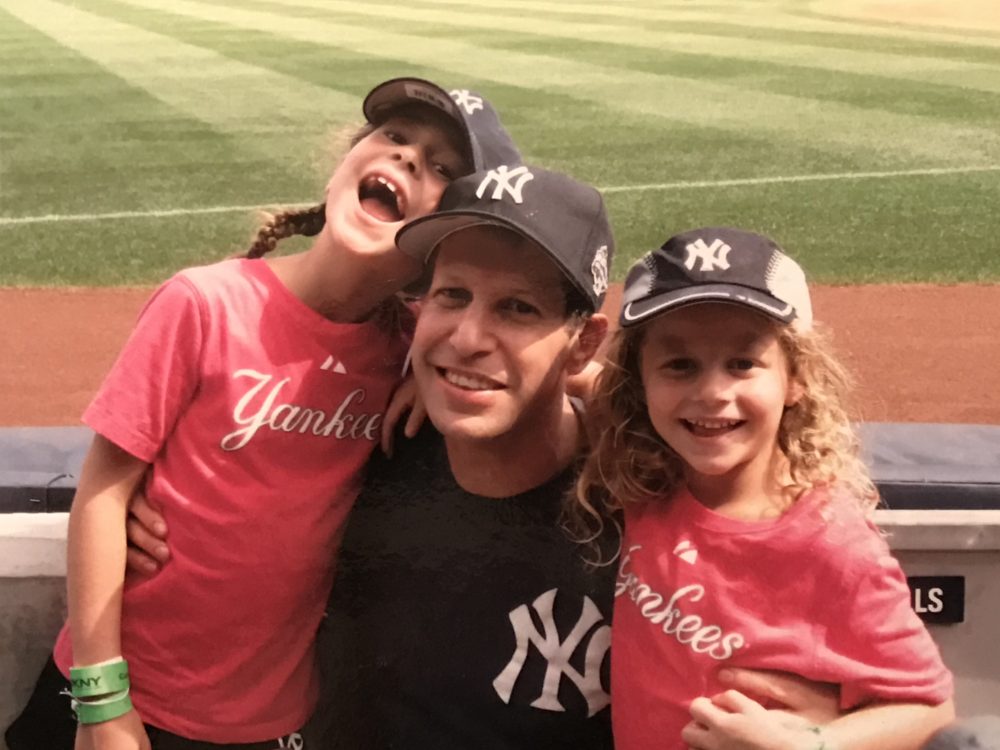 After spending decades in the financial industry running my own hedge fund, being a portfolio manager for one of the largest banks in the world, and analyzing, rating, and reporting on global insurers, I'm on my latest adventure as a prosperity coach.
Join me and I'll show you the path to your own financial freedom.
Start with a complimentary, one-hour prosperity consultation session.
Beliefs are the key to prosperity.
Get a look into how hedge funds work. Download a free sample of Joel's monthly commentaries to SaLaurMor Capital investors.
What People Said About Joel
Joel's coaching has instilled some terrific daily habits that are contributing to higher levels of daily energy and positivity.  I am now confident abundance is coming!  He is also an excellent teacher about investing and selecting winners in the market through a refined logical process that works!
It has been a pleasure working with Joel these past few months. He pushed me to move on some financial blocks I had around money inherited from my late husband who passed away in 1999 and my mother who died in 2018. I probably would have done nothing to move those accounts into my name without his gentle prodding.
Joel also helped me with my sales calls. We role-played calls a few times and with each call his feedback was invaluable! His notes were copious and his suggestions were fantastic!
Another thing, Joel is very connected! He provided me with numerous contacts and made the introductions for some great conversations! And, he shares the depth, breadth, and expansiveness of his knowledge generously!
While I wasn't looking to learn about investing or even wanting to manifest cash it happened! I brought in more than $10,000 from an inheritance, an unexpected refund, and a few other "windfalls."
If you need some gentle, and not so gentle, pushing, help changing your money mindset, reframing your money identity, or assistance with sales, don't hesitate to reach out to Joel Salomon. You'll be glad you did!
I've thoroughly enjoyed our time coaching together.  When we connected at Infinite Possibilities years ago in Santa Fe, I knew that I wanted to know more about your prosperity coaching work…Fast forward about 6 years to now…So I was excited when you reached out with an offer to connect on your Fast-Track Prosperity Coaching program.  I knew I was in for a treat and still wasn't expecting what has happened in the 3 months that we've been working together.  In that time, I've tripled my monthly revenue and have a solid strategy for outreach to continue to grow my business.  I've gotten more clear on where our money is spent as a family and have had some much needed conversations with my husband and our kids.  Most surprisingly, this abundance work has positively impacted my relationship with my ex-husband where financial matters were a source of stress and anger in the past.  Joel is extremely generous …with a ton of inspiring content that's practical, educational and fun.  There's a ton of support for topics that you wouldn't necessarily expect to see in a money mindset course.  I appreciate his generous encouragement, organized approach to accountability and willingness to brainstorm.  I'd highly recommend his coaching to anyone who knows that they need support in taking action that clears out old limiting beliefs about money that are no longer serving them.  It's just the right about of teaching and action.  The manifesting techniques are fun, approachable and actually work.  Thanks, Joel, for your belief in ME!
I met Joel in a networking group and had one private session with him. During that private session I had such an Epiphany of my own thought process that was holding me back that I realized at that moment I am the multi millionaire I always wanted to be. It was such a profound Epiphany during our conversation that I actually designed a new tattoo after we got off the phone. I put two MMs together for the symbol of multi millionaire and tattooed it on the back of my neck. I also purchased one of Joel's online programs on prosperity. Having a beautiful breakthrough during one conversation I know Joel is the real deal. If you want to have prosperity breakthrough, definitely work with Joel!
I found working with Joel very enlightening. I recently completed a money manifestation session with him. He's insight is excellent. He taught me how to reframe the negative and to keep putting the positive vibes out there. The exercises were helpful. I highly recommend working with Joel. He's a rockstar in his field.
I've participated in Joel's Money Miracles Membership and was introduced to a new perspective on money. I've witnessed Joel's own expansion working with people, and his commitment to teaching people not only how to create their own wealth, but that they intrinsically deserve a life of abundance and ease. Joel's impressive background in the financial world gives him solid credibility, and yet he offers so much more. Joel demonstrates how the correct mindset is essential for producing the limitless flow of money and resources into your life.

A few days ago, I had the opportunity to listen to Joel in a networking group. As soon as I did, I knew I needed to talk with him and sent in a request for a call. 
I'm so glad I did. In a few short minutes, Joel taught me several prosperity lessons I'd never heard of and I started implementing them right away. 
One of them, which I began before our call, was to volunteer and give away my time teaching people how to write for magazines (and get paid) and how to write  books. Today, I took what I learned and went one step further – volunteering. I offered to teach two courses (for free) at the local expat centre.  Because I've learned that volunteering opens doors. While Joel didn't say that directly, he reminded me of that. Many years ago, I wanted to become photographer. I learned a boatload by volunteering. In fact, it's a direct result of volunteering that led me to a career in photography.
I cannot recommend him enough.
Thanks so much, Joel. I appreciate you.
JOEL SALOMON IS THE REAL DEAL.   AS A COACH AND MENTOR JOEL ENCOURAGED ME TO DAILY WATCH OUT FOR ANY LIMITING BELIEFS AND REPLACE THEM WITH POSITIVE AFFIRMATIONS.
JOEL OFFERS STEPS THAT ENCOURAGE MY WEALTHY MINDSET AS HE GUIDES ME TO GROW MY CAPACITY TO BE AN INFINITE RECEIVER!  JOEL KNOWS THAT TO BE A GREAT RECEIVER I MUST INCREASE MY CAPACITY TO BE AN OUTSTANDING GIVER – EVEN WHEN IT IS UNCOMFORTABLE!  AS AN INCREDIBLY ENGAGING AUTHOR, JOEL WEAVES COMPELLING STORIES TOGETHER WITH PROSPERITY TEACHING IN HIS BEST SELLING BOOKS ABOUT MANIFESTING MONEY AND THE MINDSET NECESSARY TO ACHIEVE LASTING WEALTH.  JOEL IS ALL TOO AWARE THAT WITHOUT A MONEY MINDSET SHIFT, WEALTH WILL LIKELY REMAIN ILLUSIVE SO HE PROVIDES RICH RESOURCES TO ASSIST HIS CLIENTS IN ATTRACTING AND MULTIPLYING FUNDS. JOEL'S HEART TO LEARN, TEACH, GROW AND SERVE IS ALMOST AS BIG AS HIS KIND AND RADIANT SMILE.
Joel gave me the tools and new thoughts to substitute for my negative ones. I became more aware how often negative thoughts circulated through my head.
Joel is a teacher of possibility and empowering beliefs. Financial freedom is for everyone! Joel believes that to his core and works diligently with all he meets.
I recommend everyone spend time with Joel.
Joel gave me step-by-step guidance on how to turn fundamental ideas into findings in the financial world.
Joel taught me his proprietary 5-step stock screen. We then found a great opportunity and followed the steps of gratitude and affirmations. It really paid off!
Literally every moment, belief, intuition, and faith are what Joel provides. It's a 360-degree change since I've started with Joel.
Joel is the JFK of the financial world, a true freedom giver!
Happiness is within us: This is a lesson from the statement of "I believe in you!"
Joel Salomon is my spiritual financial coach. For any other person that would not make sense but, for Joel, it is the epitome for what he stands for.  Based upon years of study in the spiritual arts of leading teachers, such as Napoleon Hill and Wallace Wattles and years of experience in the financial world, Joel leads the way in personal and professional growth.  His approach is unique and enormously effective. 
I highly recommend Joel as a financial coach, mentor, and adviser. In addition, I recommend you read his books, The 9 Money Rules Millionaires Use: Only The Unconventional Ones, and Mindful Money Management: Memoirs of a Hedge Fund Manager. He has taken complicated topics and simplified them for someone like me who had little knowledge in the field.
I have worked with Joel Salomon for over a year and highly recommend Joel for a variety of financial services. Joel has helped me increase my income, my savings, and coached me in future prosperity.
Studying investments and money management with Joel, I have learned the ins and outs of the stock market and how to set monetary goals. Through his explanations of the work of Mike Dooley, Esther/Abraham Hicks, and other positive thought writers I have learned to manifest my own prosperity and happiness.
Believe me, our work together has changed my life for the better and I now have a positive outlook for a long and happy retirement.
One of the most eye-opening things I learned from working with Joel on prosperity was that I didn't have to follow someone else's rules on what wealth means.
When I gave myself time to really evaluate what was important to me, it's not a bigger house, new car or expensive furnishings. My top value is time freedom. Now I make financial decisions based on that core principle and I'm set to be financially free in 2 years.
When I came to Joel, I was in a negative environment and mindset, prohibiting me from being able to look at the bigger picture.  Joel's positive energy and realistic viewpoint were contagious and I signed on as a client.
Over 2018, Joel helped me change my negative mindset and gave me the confidence to make the necessary changes in my professional life.  I often walked into a meeting with Joel feeling beaten down, but I would always leave motivated and ready to spread this positive energy.  Joel's financial and professional advice allowed me to change my course.
Soon after working with Joel, I left my industry for an exciting opportunity. I've also been invited to invest in various intriguing business ventures and my positivity has run through to other professional contacts whom I've been able to help.  Many of the techniques Joel taught me have become a part of my everyday life.
Joel's in-depth knowledge of finance has been very helpful; our discussions are very productive and the information and mindset he provides are very insightful.
I look forward to each session as there is a lot to learn, and usually some food for thought to chew on afterwards. I believe that these coaching sessions will help me achieve my goals!
Joel opened my eyes that work can be a choice, rather than a requirement, through financial independence. That way, I can live a happy life doing only what I love, rather than spending that time on work that I think I have to do.

Joel is a very gifted prosperity coach! He really tuned in to the subtle nuances of my beliefs toward money, and asked some really thought provoking questions. I use his abundance meditation daily, and have fine tuned my approach/attitude towards abundance. My attraction power is super charged!
Thank you for the beautiful tools Joel, and for reminding me that we all have infinite possibilities! Highly recommended for anyone that wants to boost their abundance and prosperity! And who doesn't?
My company manages a large concentrated position of common stock issued by an insurance carrier experiencing operational challenges and financial distress. We retained Joel to serve as an external advisor to provide advice related to the investment.
Joel was consistently thoughtful and responsive with his guidance. His subject matter expertise was invaluable, enabling us to better manage through a difficult situation.